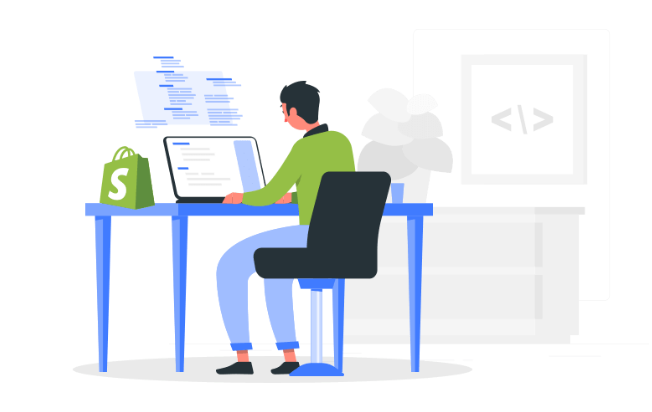 Fully Custom Shopify Theme Development Service
Each store has different needs. If you need a fully customized theme built from scratch, our Shopify experts will work with you hand by hand to make sure the Shopify theme development is exactly what you pictured.
Book A Call
Reflect your identity on your Shopify store
We understand that sometimes the pre-made themes are not what you are looking for, they don't make your store feel like part of your brand. We can create a unique custom theme design that will resemble your brand's identity.
Get a custom theme design for your store
First, we will create some mockups and send them to you. The one approved will be used for the final development. We assure you that no premade theme will be used, everything will be done from scratch.