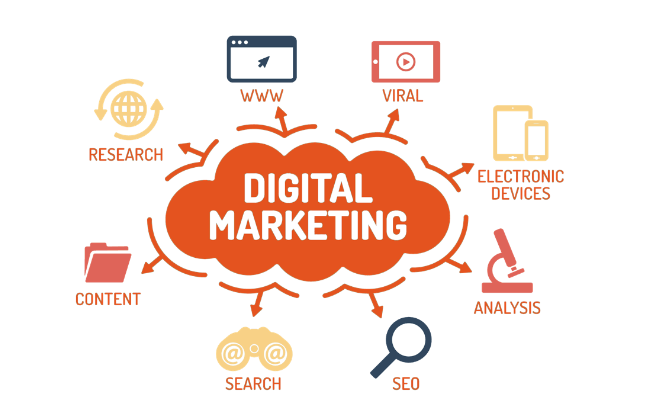 SEO & Digital Marketing
Optimizing your store and digital marketing are crucial if you want to have a presence on online search engines and drive up your sales. Our ecommerce experts provide complete digital marketing services and SEO solutions.
Book A Call
Get to know our multiple ecommerce website marketing packages

SEO: Search Engine Optimization is a way to organically grow the traffic in your business by using non-paid search engine results. We will take care of everything to make sure your store shows up on search engines.
Email marketing: From sending the newsletter twice a month or communicating with your customers to keep them updated with offers. We can take full responsibility of the email marketing flow.
PPC: It stands for pay-per-click; and it means you will pay a fee each time one of your ads is clicked. Search engine marketing is an effective way to get new customers and increase your reach. We will help you decide your target and objectives
Social media and content marketing: We can handle your social media accounts and create the content for your blog to make sure that as your store grows your online community also does.
Analytics: Do you only see numbers on your analytics report? We will turn those numbers into words and help you make the best decision based on that.
Define your online presence
We know we are good at what we do, that's why our ecommerce website marketing solutions are focused on bringing your website on top of search engines, growing your community, and increasing your online reach.