Explore Our Feature-Rich Theme

Customization to near Perfection
Jewellio is one of the premium Shopify themes. Customization is a complimentary feature, easy to modify header, footer, navigation, fonts, colors, or the layout of the theme.
When you use this theme, a lot of the structural design decisions have already been made for you.
You can use any color, font, layout, and navigation you want.
Discover More with Intelligent Search Focus
Search box differently designed for visitors to search products on your store easily.
The theme includes auto-suggestions, auto-completion search, and other features that make it easy for your customers to find the exact products they are looking for.
When site search works well, it can help make shopping more enjoyable. Use data to look at your on-site search experience and improve conversion rates and customer experience.
Get Noticed with eye-catching Color Focus
The products page is specially designed to highlight the products and engage with your customers. Jewellio theme comes with three to four theme color pallets that you can choose from.
Different colors make people feel and think in different ways. Because our minds have grown used to certain ideas about a certain color, they respond to long-term patterns of behavior.
Color is a universal language that speaks directly to people's subconscious minds. So, choose from a range of color palettes that influence how your customers feel, act, and make shopping decisions.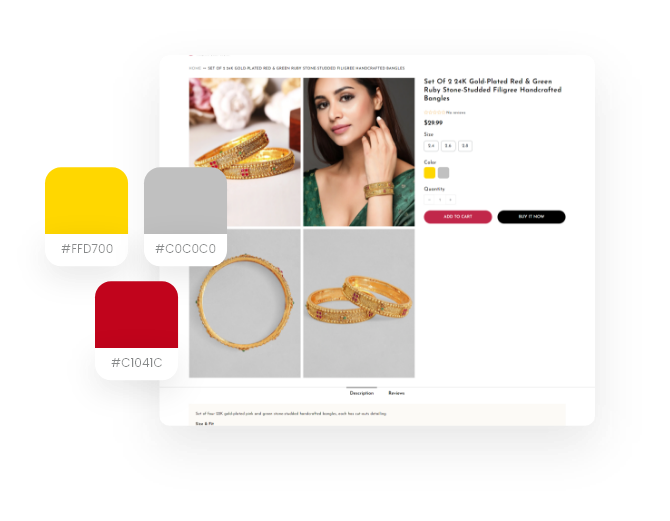 Get More Done in Less Time with Quick View
The Quick view app is pre-installed on the Jewellio theme, so users can look at the products without waiting for the site to load.
Quick View lets your customers see more information about a product and add it to their cart without going to the product page. This makes the checkout process go smooth.
Jewellio also allows its users to hover the mouse over the product image to quickly zoom into the section. This feature is often difficult to witness in themes for Shopify.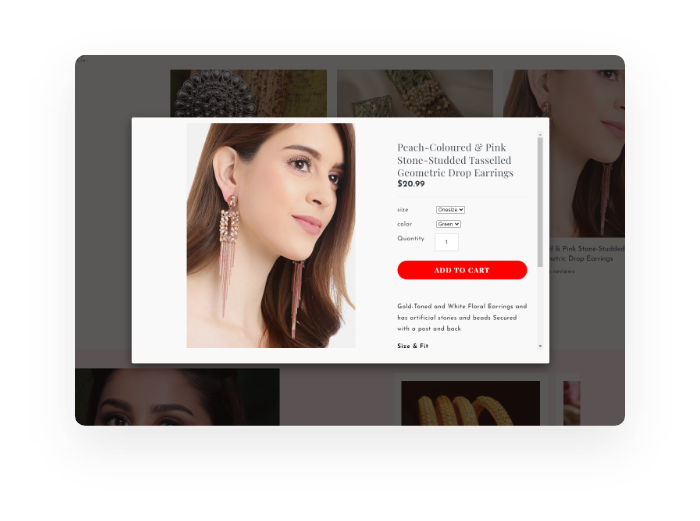 Choose the Layout that truly represents your Brand
See all the pages here and we will be adding more to the showcase. All our modules
are editable by backoffice and does not require coding knowledge.
jewellio
Use this password for explore themes:
Enjoy Shopify Core 2.0 Visual Builder!
You can get as many different layouts as you want. Just add, reorder and
remove the sections. Don't limit your imagination!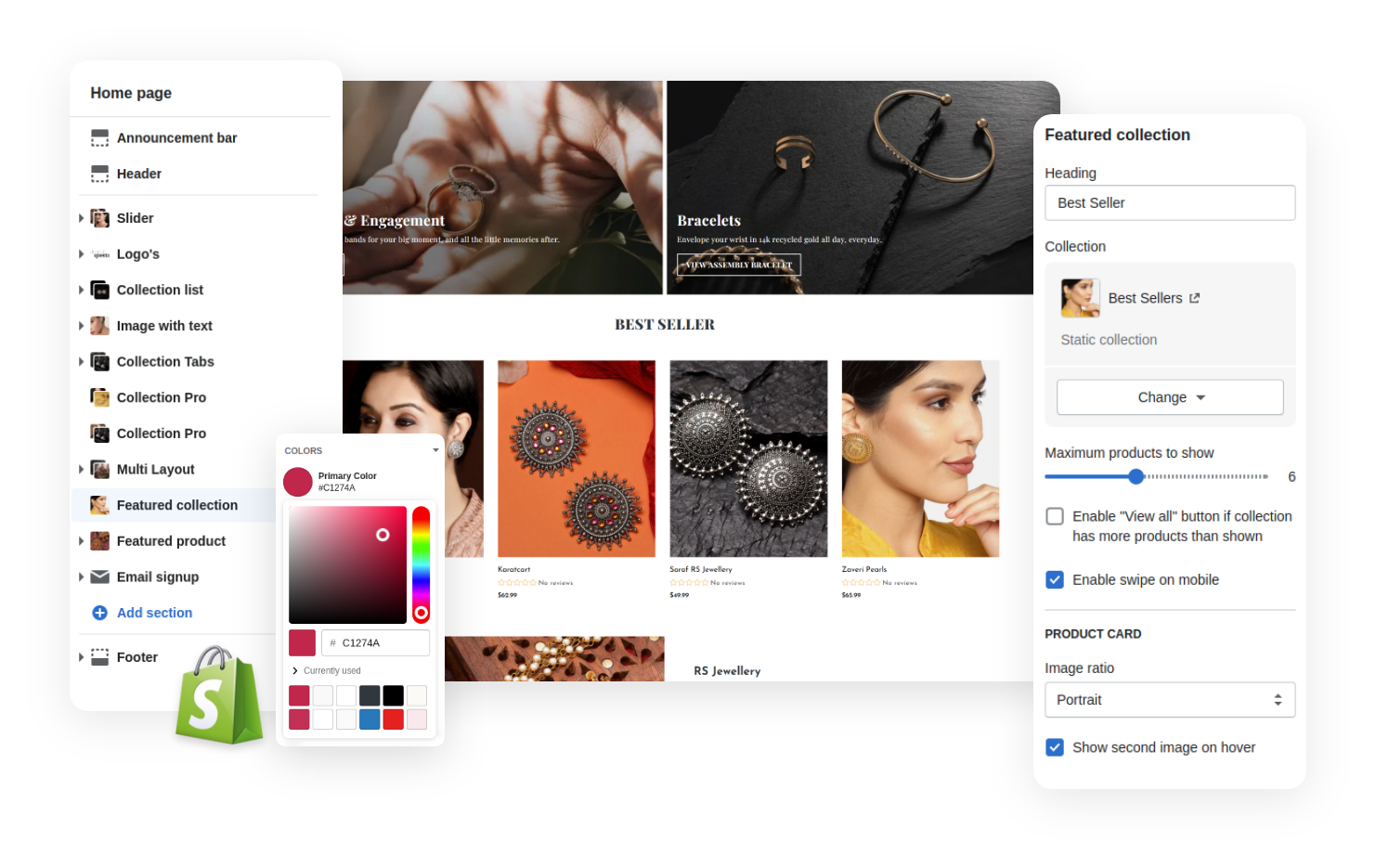 Superb Main Features

Easy Installtion
Easy to install theme. Theme installation on single click

Easy Configuration
All modules are configurable by backoffice


Fully Responsive
Look good in all devices(desktop, tablet, mobile)

Wishlist
Add your favourite product in wishlist

Sticky Menu
Easy navigate to other page. It displays in all pages in all media

Code Validated
Nice coding and validated for PHP, HTML, CSS, JavaScript
Responsive For All Devices
Jewellio guarantees the modern retina-ready adaptive performance of your store. It is fully compatible to run on various types of devices like desktops, mobile, and tablets.
You can completely rely on Jewellio when it comes to looking good on all devices. Made of CSS, it ensures that the site is fully flexible and fluid, which adjusts according to the device's screen size.
Enhance and optimize your store browsing experience with one of the most premium Shopify theme
Use this password to explore Themes:
jewellio